Feed Kids Smart Around the Holidays
Posted on November 25, 2015 by admin No comments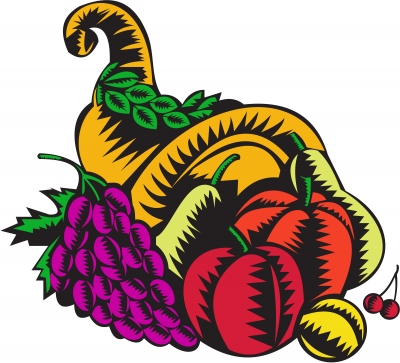 The holiday season spans from late October through early January. Halloween, Thanksgiving, Christmas, Hanukkah, Kwanza, New Years and everything in between. Candy, baked goods, and temptations are all around in schools, friends' homes, and family gatherings. How can you maintain a balance of enjoying the holidays with your kids without losing sight of smart eating? Aim for small steps. Here are 10 tips.
1. Involve Kids in Planning the Holiday Meals

In your own home, you obviously have more control over the menu. Involve the kids in planning the meal. Kids are more likely to want to eat something that they helped select. A few weeks ahead of time (not when you're rushed), start getting your kids excited. It can be as simple as taking the kids to the grocery store or farmer's market and spending time in the fruit and vegetable aisle. See what's in season and have your kids point out what they would like to include in the holiday menu. Maybe even create new traditions. Have fun planning by looking through magazines and/or cookbooks and have your kids help you select a yummy, healthy recipe that they would like to try.

2. Involve the Kids in Supervised Age Appropriate Tasks in the Kitchen
Sharing the experience of cooking with kids creates special lifelong memories. Kids also feel special that they had a part in the preparation and are more likely to eat something healthy that they helped prepare. Check out this
link
for age appropriate kitchen tasks.
3. Modify a Few Traditional Recipes into Healthier Versions
You don't have to modify every recipe. Start small and change one recipe or even one ingredient. Try incorporating fruits and veggies in dishes, desserts, and centerpieces. Here are easy, simple substitutions.
Replace half of the butter or oil in a recipe with unsweetened applesauce or avocado. Another alternative for butter or oil is yogurt (instead of 1 cup butter, use 1/2 cup butter + 1/4 cup yogurt OR replace 1 cup oil .with 3/4 cup yogurt). Check out this

link

for more butter substitution ideas.

Exchange the sour cream for the same amount of lowfat/non-fat plain Greek yogurt.

Substitute half of the all-purpose flour with whole wheat flour.  



4. Role Modeling
Kids learn habits by watching their parents. Set an example of making healthier choices in both what you bring home and what you eat. Shop smart to eat smart.
5. Don't Skip Meals
Having regular meals is important year round. If you're going to a party, give your kids a snack beforehand.

Kids (and adults) who are super hungry tend to overeat and will make less healthy choices. A healthy snack incorporates two food groups: a protein and a carbohydrate. Here are some snack suggestions: 
Whole grain tortilla with a slice of cheese

Whole grain cracker or pita with hummus or another bean dip

Fruit or vegetable slices with a nut butter

Plain yogurt with sliced fruit (or even try a savory one with vegetables)
6. Mindful Eating
Holidays are a time to pay attention to what you and the kids put on the plate. Eliminate distractions (i.e., no TV, smartphones, etc.). Sit down to meals and enjoy the holiday spirit. Eat slowly and relish every bite. Give the brain a chance to catch up. It takes about 15-20 minutes to feel satiated. Hold-off on taking seconds to see if you're really hungry and teach the kids to do the same. Don't push kids to finish everything on their plate. And wait to take dessert. When you're faced with a buffet setting outside the house, teach your kids to scan what's being served and select foods that they really want while creating a smart plate (i.e., 1/2 the plate filled with fruits and veggies, 1/4 plate lean protein, and 1/4 plate whole grains, and age-appropriate portions, which may be easier to accomplish with smaller plates).

7. Don't Forbid
Don't forbid special holiday treats. Forbidden foods become more attractive and restrictions will just backfire. Instead watch out for portion sizes. Let your kids enjoy these treats without feeling guilty. Candy and baked goods are common gifts around the holidays. Enjoy some of it, freeze some, and donate some to food banks, senior centers, and veterans so others can rejoice in the holidays while teaching kids the value of sharing.

8. Limit Sugary Drinks
Drink water, sparkling water, or low-fat milk. To make water more appealing, cut up seasonal fruits, vegetables, and/or herbs (i.e., apples, pears, berries, oranges, lemon, cucumber, mint, rosemary) and add them to the water. It's not only refreshing but adds a beautiful touch to the table, too.

9.  Incorporate Physical Activity
An hour of physical activity is important for kids six-years and older year round as part of a healthy lifestyle. Kids two to five should be physically active but there are no recommended specific time guidelines. While it harder to include physical activity during the busy holidays, it is still important. Try to involve the whole family by walking before or after the meal, put on some music and dance together, or create a new tradition with your own favorite way to move.

10. Sleep
A lack of sleep influences quality and quantity of food intake. Try to maintain a routine with sleeping pattern as much as possible. Check out this

study

.
The holidays are a time to celebrate with family and friends and build memories and new traditions. Help your kids make healthy choices but don't stress and overshadow the holiday spirit. Gradual small steps and every plate make a difference in creating a lifetime of smart eating habits.

Image courtesy of vectorolie at FreeDigitalPhotos.net