Halloween the Smartee Way
Posted on October 29, 2015 by admin No comments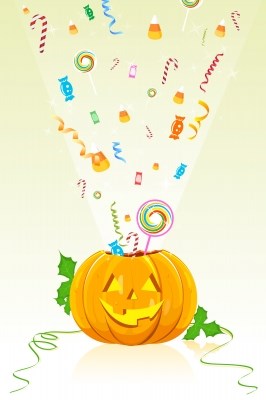 Halloween is the start of the holiday season. Candy and special treats are everywhere. How do we teach our kids to not overindulge in all these sugary treats while allowing them to enjoy the holidays? Here are 5 tips to keep a balance.
1. Don't forbid
Forbidden foods become more desirable and research has found that forbidding certain foods backfires. Instead teach kids that sugary, fatty, salty foods are treats reserved for special occasions such as holidays and not a part of an everyday meal plan. 
 2. Limit portions
Let kids select a few favorite special treats for one or two days. After that freeze some of the candy and share with food banks, shelters, hospitals, veterans, and houses of worship. This will also teach kids the value of sharing. Encourage kids to try just a few bites of a special treat or candy bar. Just a small portion may satisfy the craving and allow your kids to enjoy the holiday spirit.
 3. Role model
Role modeling is essential to influence kids' eating habits. Even during the holiday season, stock your fridge and pantry with healthy choices. Make the fruits and veggies visible and reachable. Don't skip meals, continue to eat regular meals, and schedule family meals. Show that you love and prefer fruits, veggies, and a balanced diet. Kids notice what you shop for and what you put on your own plate. Show them that you only take a small portion of a special holiday treat. 
 4. Don't go hungry
Eat a healthy dinner before trick-or-treating or have a small, healthy snack before a dinner party. But don't end up eating two dinners. 
 5. Focus on non-food traditions
Take the focus away from the treats and emphasize other holiday traditions. Highlight the importance of being physically active and moving. Play games and have fun with the costumes. Instead of candy, try giving out non-food items such as stickers, erasers, and small toys. This is also a nice way to acknowledge kids with allergies or health concerns. 
Don't get too concerned if your kid gets off track for one or two days. Try to maintain balance between forbidding and overindulging. Enjoy the holidays!
Image courtesy of digitalart at FreeDigitalPhotos.net