My Guest Q&A on Simply at Home Mom: Pack a Healthy Lunch Punch! Nutritionist Empowers Kids to Become Smart Eaters
Posted on October 29, 2015 by admin No comments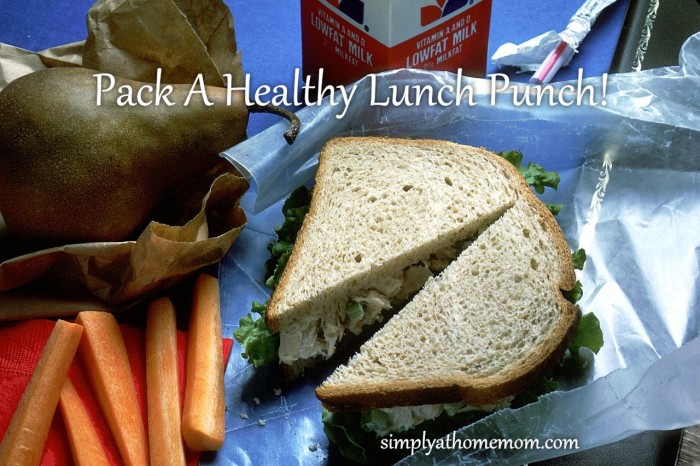 A registered dietitian nutritionist, Jennifer Glocker is on a mission to empower kids to establish smart eating habits at a young age, and arm them with lifelong tools to prevent disease and promote wellness. Glockner says, "Food is a powerful tool. Studies have shown that, after reading stories about food, kids not only eat more vegetables but understand what types of food are healthier than those who have listened to the same information."
Her drive to affect change in a new generation inspired the creation of her new interactive ebook series, Smartee Plate, which is supported by this research. The first book in the series, Teddy Tries a Veggie, introduces 'almost-six-years-old' girl Theodora (Teddy) Rose and the fruits and veggies residing in her garden through fun, innovative elements including touch-and-learn icons, pop-up fun facts, silly sound effects, a drawing tool, engaging questions and a yummy recipe.
Why the back to school season is the perfect opportunity to kick off new healthy eating habits?
Over the summer, kids may get off track with more relaxed eating and sleeping patterns. Back to school time represents a new beginning and a wonderful opportunity to gradually start building new lifelong eating habits. Eating a healthy breakfast and school lunch are beneficial and are great stepping stones to initiate this process. Other important habits are family meals, providing parents a time to role-model and influence better habits.
Why should parents encourage children to repeatedly try new foods?
Studies show that it can take up to 12 tries for a child to like a new food. So, don't get discouraged. Rather encourage kids to try, try, try again! Try different ways to prepare fruits and veggies. By involving kids in the planning and preparing of the fruits and veggies, they may be more excited to try them. Kids prefer cut-up fruits and veggies to whole ones. Try cutting fruits and veggies into fun shapes. Since kids usually like fruits more than veggies, try serving them together.
How important are parents modeling good nutrition and habits in health eating for our kids?
Parents are very influential in establishing healthy eating habits. Role modeling is, therefore, crucial. Kids learn habits from observing parents and mimicking them. Parents have the opportunity to role model at the grocery store and at mealtimes.
What are some delicious ways to add some more color to lunchtime?
Cut fruits and veggies into fun shapes. Studies have shown that kids are more likely to eat cut-up fruits and veggies than whole ones. Kids tend to like fruits over veggies so try combining fruits and veggies into kebabs, salads, or even as toppings.
Add fruits and veggies with lean proteins to whole wheat tortillas or pita bread. Present them as wraps, pinwheels, or quesadillas.
Stuff produce with a lean protein. Bell peppers and tomatoes work well. Try adding egg salad, salmon salad, chicken salad, beans, quinoa salad with fruits/veggies, or cheese. Add your own twist.
Instead of using bread, use fruit such as apple or pear slices as the "bread" and spread nut or seed butters in between the fruit slices. Or replace bread with lettuce cups or lettuce wraps and fill with a protein.
Kids love pasta. Try making pasta from veggies such as zucchini.
Reflecting on your expertise, what foods do you seldom eat/ try to stay away from? Why?
Raw Spinach – There have been several recalls of washed raw spinach contaminated with E.coli and Salmonella, which may lead to foodborne illnesses. Unfortunately, additional washing at home doesn't remove the pathogens. Consequently, I recently stopped eating raw spinach. However, I love spinach and eat it cooked. Cooking spinach may be more important for the elderly, immunocompromised people, pregnant women, and kids.
Processed Meats and Processed Cheese – Processed meats such as luncheon meats and hot dogs are high in sodium, fat, and additives such as nitrites/nitrates. Repeated consumption of salty foods may lead to hypertension and fatty foods may lead to heart disease. Nitrites and Nitrates may be carcinogenic. Similar to processed meats, processed cheese is high in sodium and artificial flavors and preservatives.
Highly Processed Soy Products – Highly Processed Soy Products may be high in sodium and may contain GMO ingredients. During the processing, toxic chemicals may be used to extract ingredients. Less processed soy products such as tofu and tempeh are better choices.
About Jennifer Glockner
Jennifer Glockner is a registered dietitian nutritionist with a bachelor's degree in psychology from UCLA and an extensive science background. She continues her education enthusiastically and completed a Certificate of Training in Childhood and Adolescent Weight Management Program in 2014. She is a good role model and practices what she teaches. She can often be found cooking a hearty batch of soup, walking her dog Charlie, or spending time with family—including the adorable niece who inspired her to create her Smartee Plate series! Glockner is passionate about empowering kids to become smart eaters who use food as a lifelong tool to prevent disease and promote wellness. With every bite and every word, she proves eating healthy can be fun—and delicious! Learn more about Glockner and the world of Smartee Plate at www.smarteeplate.com and connect on Facebook, Twitter, and Goodreads.
image: