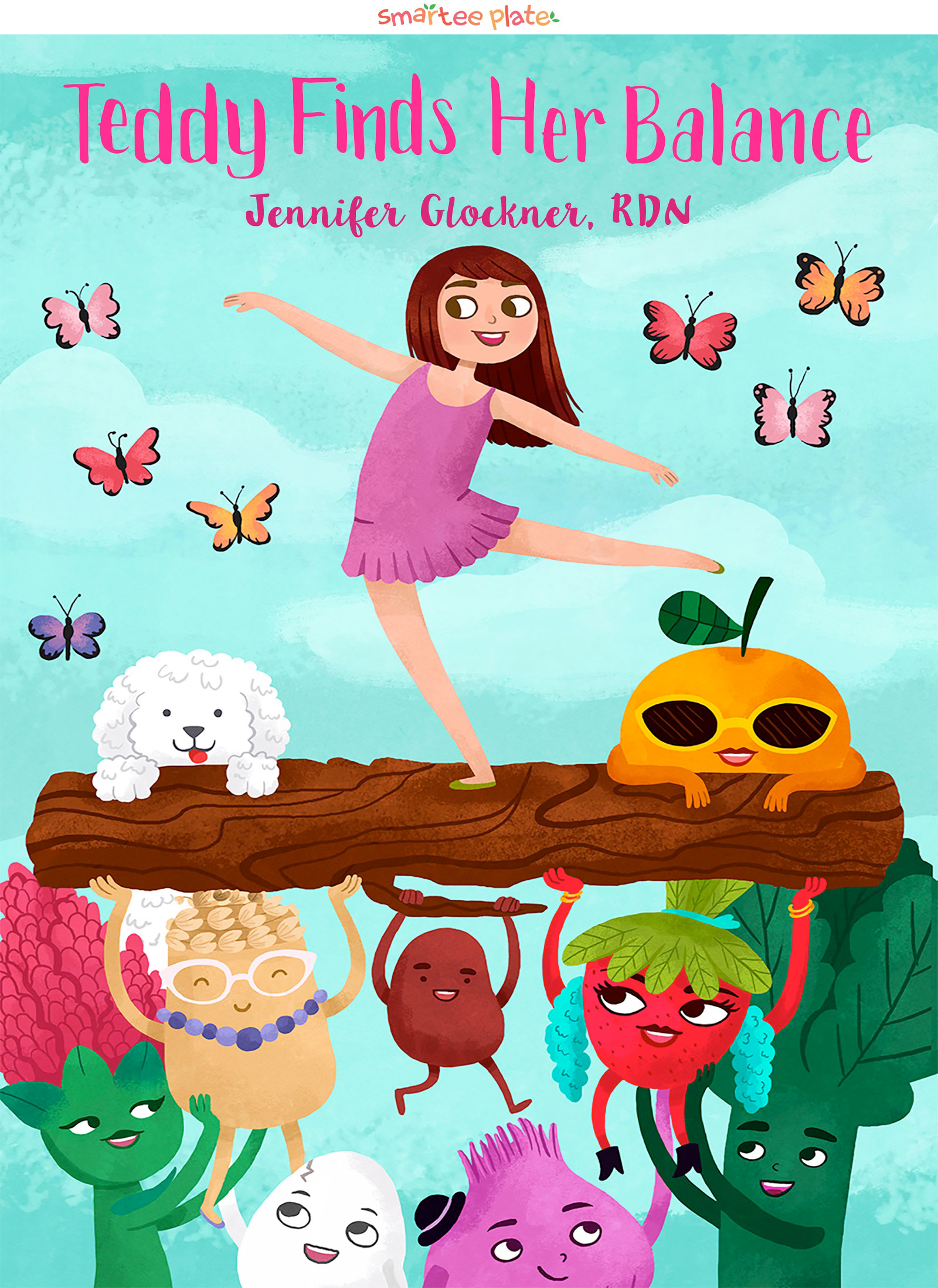 Ruby and Hartley are getting married—and you're invited! To celebrate, Teddy is giving her friends a razzle-dazzle surprise they'll never forget. But when Teddy practices her special dance for them, she finds keeping up with the music isn't so easy. It takes a little practice, and some help from her new friends, to find her balance on the dance floor—and in the kitchen.
Written by a registered dietitian nutritionist, the second book teaches the importance of eating wholesome, balanced meals and helps kids understand how to design their own Smartee Plate, with fruits and vegetables, whole grains, and lean proteins.
The innovative e-book format features the latest interactive technology to make the experience of reading loads of nourishing fun for little ones!
Touch-and-learn icon*
Pop-up fun facts*
Silly sound effects*
A drawing tool*
Color-coded lessons
Engaging questions
A yummy recipe
*Asterisk designates features on iBook version only (due to unique Apple technology).
Thanks to my wonderful team!